Eating figs will strengthen bone chains! Rich in anti-oxidants, this fruit has many benefits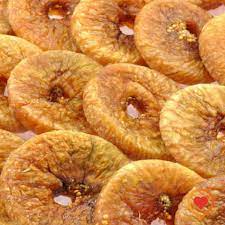 If you eat almonds, you will come to your senses, if you eat nuts, your brain will work … There are several benefits to eating dried fruits. Regular consumption of different dried fruits can help you to avoid many ailments. When it comes to dried fruits, even though the name of cashew-almond is taken at the top, figs are figs. In this article we have mentioned the benefits of figs, which you may be surprised to know.
Dry fruits are very important for making the human body strong and healthy. Dry fruits must also be taken for energy in the body. A dried fruit also plays an important role in strengthening the bones. Whose name is fig. Figs are high in antioxidants. Which also helps in boosting immunity. It also contains many vitamins and minerals. Let us know how people should consume figs.
Figs should be soaked and consumed-
Steeped figs are very beneficial. That is, such people who consume it directly can eat it by soaking it. It will benefit you more. This is the best way to strengthen bones.
There are several benefits to eating steeped figs.
– Consumption of figs also removes problems in the digestive system. Figs contain good amount of fiber which helps in eliminating stomach related problems.
– People who are anemic should consume figs. Figs cure anemia in the body.
-Soaked figs are very beneficial in strengthening bones. This means that people whose bones are weakening prematurely should consume figs.
– Figs are also a great remedy for a healthy heart. Consumption of figs helps in controlling bad cholesterol and also reduces the risk of heart attack.
Website Developer By : KS Sir